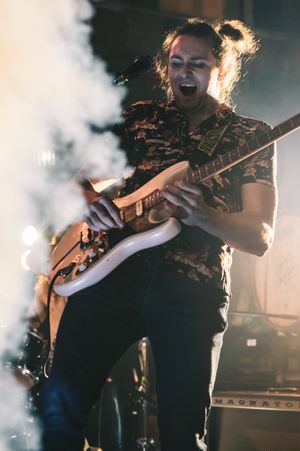 a 6 decade Legacy of Rock-n-Roll
Our cover show, "Legacy: A Tribute to Rock and Roll" , is a 6 decade music festival wrapped inside a mini-arena act. 

We feature beloved tunes from every era wrapping up the night with a furious crescendo of sound, lights, and energy featuring the best arena-friendly, fist-pumping jams from across the musical landscape.

We are a rock and roll show with a high, youthful energy level and set list designed to appeal to a classic rock loving customer base and attract a young, new demographic to your establishment.
Accolades and Accomplishments